Introduction:
Artificial Intelligence (AI) is revolutionizing many platforms, and Asana is no exception. Discover below the new AI-based features integrated into Asana.
1. Smart Editor:
Asana's Smart Editor helps you write clearer, more powerful responses with the right tone.

Use in task description:
Open the task details pane and write a description.
Select the AI assistance options in the formatting toolbar.
Asana AI will automatically correct grammatical and spelling errors.
Adjust length and tone via the pop-up window.
Use for comments:
Once you've written a comment, select "Edit text" before confirming.
This works in a similar way to task descriptions.
2. Smart Summaries:
This feature provides action points and highlights of tasks and comments without the need for an additional meeting.
Summary of task content and comments:
Select "Summarize task" to have Asana's AI generate a preview of the summary.
Once the summary is available, you can Abandon, Copy or Edit it.
(Bonus) By editing it, you can combine the result with the Smart Editor.

Creating automatic subtasks:
AI can also generate examples of sub-tasks based on the main content of the task.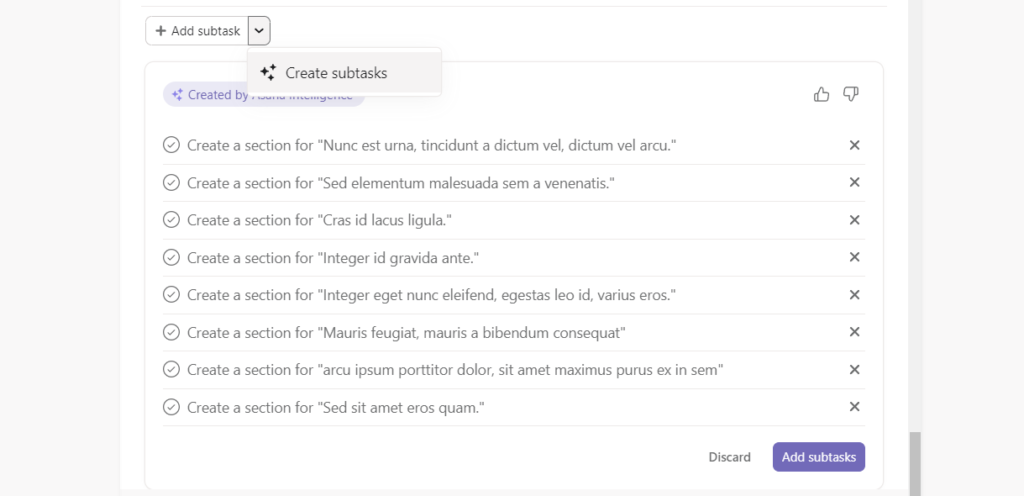 3. Smart Fields:
These are custom fields automatically generated in your projects.
To add automatically generated custom fields:
Open your project and click on the Customize button in the top right-hand corner.

Select Recommend field options.

Asana AI will create a number of field recommendations.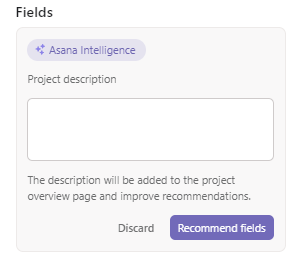 To automatically fill existing custom fields:
Within a project, click on the drop-down arrow next to the name of a custom field.

Click on Auto-fill field value.

To find out more about using Asana AI, visit the Asana Help Center.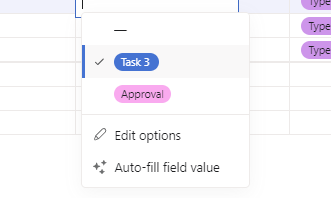 Available soon: winter 2023
4. Smart Status:
Create more comprehensive status updates faster with AI that draws on real-time work data to identify risks, outstanding issues and obstacles to achieving goals.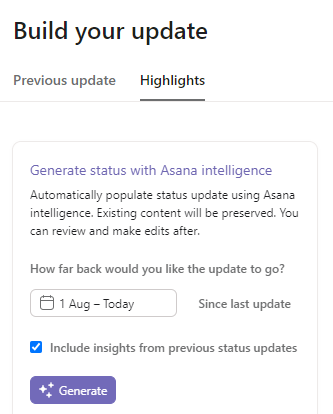 5. Smart Answers:
Use natural language to ask Asana questions and get timely answers and information about projects, identify blockages and determine next steps. Finally, a kind of ChatGPT integrated with Asana.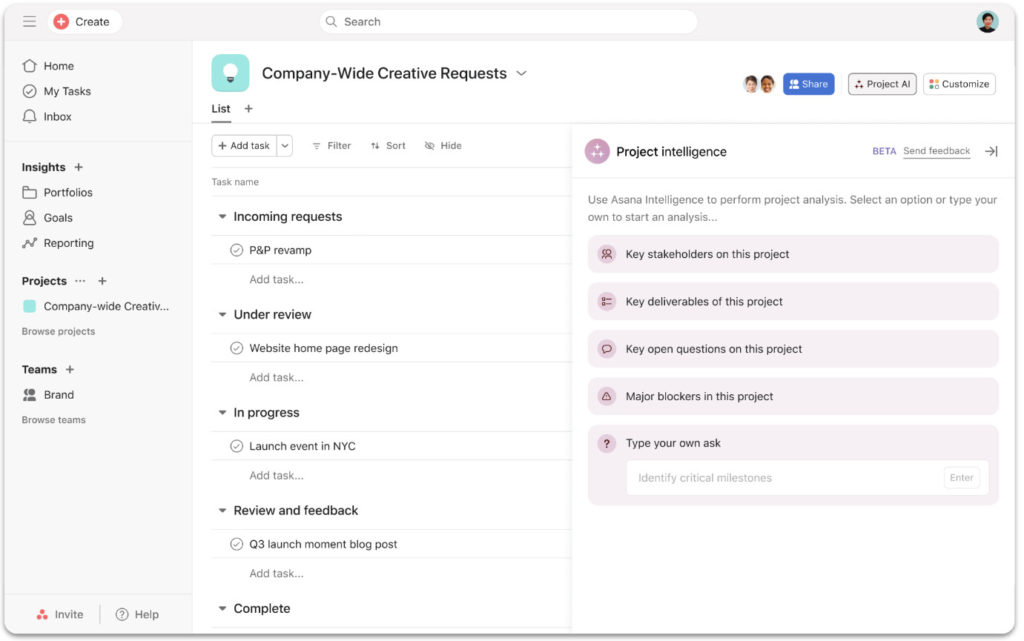 ---
FAQs
What guarantees does Asana offer in terms of AI?
Good news, Asana's AI partners (Open AI & Anthropic) adhere to the following guidelines:
They do not use your data to train or improve their AI models.
They must configure their services to be able to quickly discard your data following any query and/or response.
Can I configure or deactivate Asana's AI functions?
Yes, it's possible via the admin console, "Settings" tab, then "Optimization with Asana AI."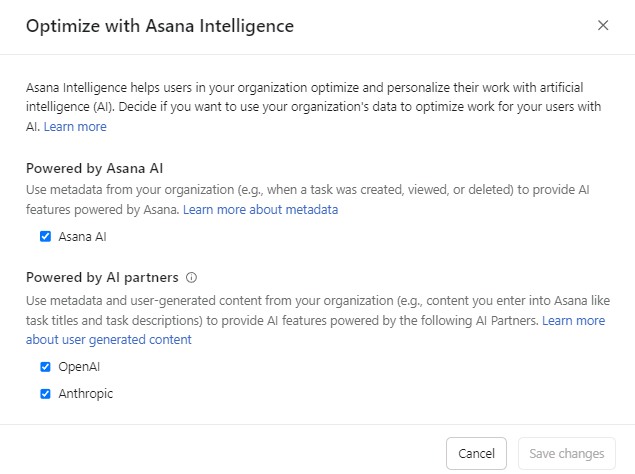 Additional links 
Unlock the full potential of your Asana licenses with the help of iDO. Enjoy all our additional benefits: unlimited support, expert content, live Q&A sessions, and much more. Click here to learn more about it!