Training, licenses, deployment…
Get your Asana licenses and deploy with serenity
Join the thousands of Asana users and more than a hundred clients our team of experts helped across the globe.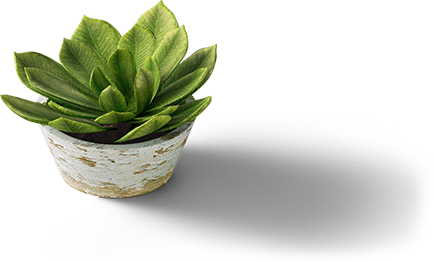 How ever far along your company might be,
our help can allow you to get more from your Asana licenses.
Learn Asana basic and advanced features, with trainings allowing you to level-up quickly.
Workflow migration, Q&A, audit, 3rd party tool connection, automation, productivity…
Ongoing support at your disposal for your teams to answer their questions and unlock all situations.
The advice from our Asana experts helped bring clarity back to many organizations
Join the thousands of Asana users and more than a hundred clients we helped across the globe.
Multiply the value of your
Asana seats
By getting your Asana seats from us or moving them over to us, you become an iDO Partner and can receive:
Customized answers to your questions through our Q&A form
Office-hours for the Asana champions and employees, free private sessions
Free access to our books, tools and content
Discounted price on audit sessions, training sessions and tailored consulting services
Let's start our collaboration
Plan a free introductory call to discuss your goals with Asana, your licenses need and the best kind of help we can provide.
First Asana Forum Champions, we then became Asana Certified Pros and Asana Forum Leaders, to finally be chosen by Asana to be Asana Solutions Partners.
We constantly try to go beyond the capabilities of Asana by providing additional content that offers more clarity and excellence. Our guides, videos and posts show our expertise and are recognized as references by the community.
The Asana automation bible
A Framework To Evaluate Asana Systems
Hottest feature requests and their workarounds
Manage resources in Asana
Lettre ouverte à un leader adoptant Asana
Just wanted to again say thank you & congrats for making such a big impact on our team through your guidance & expertise. Asana has been literally lifechanging for us. My vision to have a 100% remote team in time zones from all over the globe working seamlessly & efficiently is finally happening. I believe we're in the last home stretch to have the entire team, including our clients, working inside our Asana.
Bastien truly helped our organization. I spent over a month looking for someone to help and I kept coming back to Bastien's expertise. He not only advised us, he motivated our company to create our processes we can be proud of. Our workflow has been improved and it even boosted the morale of our staff with more productive boards and tasks.
I always tell my own clients "you don't know what you don't know" and working with you was a perfect example of that! I booked the session thinking I just had a few questions and ended up discovering so many different features that I didn't even realize existed! While our system was well-organized before, it took a lot of behind-the-scenes manpower to keep it going. Now that you helped me set up dependencies and reports, my team saves 5-7+ man-hours per week while providing even better service to my clients. Our session paid for itself by the second week and has really saved me a lot of money from a staffing perspective - not to mention the value of providing better service and what that does for my bottom line in the long run. I would highly recommend your services to anyone working in Asana, whether they think they need them or not!
To start our collaboration, it's easy!
Book a slot below for a free introductory call.
🦄 Join the iDO Newsletter
Read about the new Asana features and tips, every month, written by iDO's passionate experts.
Click Here